Church of God of

Prophecy
at Blythewood
$25 Chic Fil A
Gift Card Giveaway!!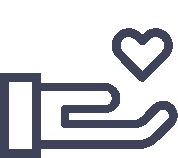 "I have come that they may have life and have it to the FULL!"
DIVERSITY - We are a loving, diverse group of folks. We know how to love!

Timely - We respect your time.

Opportunity - We have room for you, your talents and your gifts!

COMMUNITY SERVICE - We are community-focused. We realize that service begins "out there."

RELATIONSHIP BASED - We value relationships.
5 reasons you'll love this church
Sermon Series
ADVENT​
​
Advent is a 4-week season of worship of Jesus. This December, we spend that time to really sit back and look at the good that Jesus has done for us.
Don't miss the Sermon Series ADVENT for the month of December.
Visit us at 1909 Lorick Road.
​
​
​
​
Our mission is simple -
love, grow, and share