Church of God of

Prophecy
at Blythewood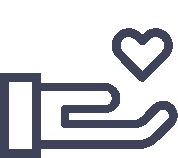 "I have come that they may have life and have it to the FULL!"
DIVERSITY - We are a loving, diverse group of folks. We know how to love!

Timely - We respect your time.

Opportunity - We have room for you, your talents and your gifts!

COMMUNITY SERVICE - We are community-focused. We realize that service begins "out there."

RELATIONSHIP BASED - We value relationships.
5 reasons you'll love this church
Sermon Series
"What's next?
​
Certainly you have reached seasons in your life that you have thought, "there must be more to life than this." Maybe today you sit under your very own glass ceiling desiring to break through. Join us in this 5 weeks series as we discover how to get to what's next.
​
​
​
​
Our mission is simple -
love, grow, and share